Wall fan, an electric fan product is no longer strange in our lives. This type of fan is very commonly used in spaces with a modest area. If you want to know why, find out with us in the category of wall fans and its benefits in material spaces.
1. About wall fans
A
wall fan
is a commonly used cooling device. The product is designed to be hung on the wall to save useful space. It also creates wind and cools the room in which it is used.
Wall fans usually have a unit that attaches directly to the wall and can be adjusted in angle and height. Some fan models also have the ability to rotate horizontally or vertically to distribute air evenly throughout the room.
Modern wall fans often come with multiple operating options. Includes different wind speeds to adjust cooling levels. Auto mode to let the fan automatically adjust the angle and speed. Timer mode to turn off the device after a certain amount of time. Specifically, how is the wall fan and its benefits in narrow spaces?
2. Wall fan and its benefits in narrow spaces
Saying that
wall fans
are the right choice for narrow spaces, why is that?
Space saving: The wall fan is designed to be fixed on the wall. So we do not need to take up an area to place in the room like a table fan, a standing fan or a fan.
Create a cool space: Wall fans have the ability to cool more effectively than other types of fans. Because it is hung on the wall, the wind generated will come from above. Fan design can rotate left and right 180 degrees. Therefore, the cooling area is quite large, which helps to increase cooling efficiency compared to table fans, standing fans or box fans.
Stability and safety: The fan is mounted on the wall, so it is safe for users, especially families with young children. You will not have to worry about the problem that the child is too naughty to put his hand in the fan. Because the position of hanging the fan is too high for children to reach. The fan is mounted in a position on the wall, so it is fixed and does not need to be moved anywhere else.
Utilities and features: With the development of modern technology. These days wall fans are designed with many outstanding features. The fan can rotate left and right, so it can create even air throughout the room. Some fans are also integrated with a remote control so you don't need to get close to still adjust the fan to your liking. You can even set a timer to turn off the fan to avoid waste.
Power saving: The wall fan works with a small capacity. So it doesn't consume too much energy. Besides, some products of famous brands also use pure copper to make motors. This allows the fan to operate continuously without overheating. So it not only saves electricity but also has high durability.
3. Application of wall fans in narrow spaces
So you know how the wall fan and its benefits are in narrow spaces. Like other fans, wall fans have a wide range of applications:
Bedroom: The wall fan can be used in the bedroom. The fan helps to create a cool breeze and provide an airy space when you are sleeping. It helps to lower the temperature and provide comfort for your sleep.
Living room: In the living room, a wall fan can be used to create cool air. It also improves air circulation in the space. It can also help lower the temperature on hot days. And reduce the feeling of heat in the room.
Working room: In a work environment, a wall fan can help cool and create a comfortable working environment. It can help improve concentration. And reduce the feeling of sultry when working in narrow spaces.
Kitchen: In the kitchen, a wall fan can help ventilate and remove odors, steam, and grease. It can create strong airflow to keep the space clean and airy during cooking.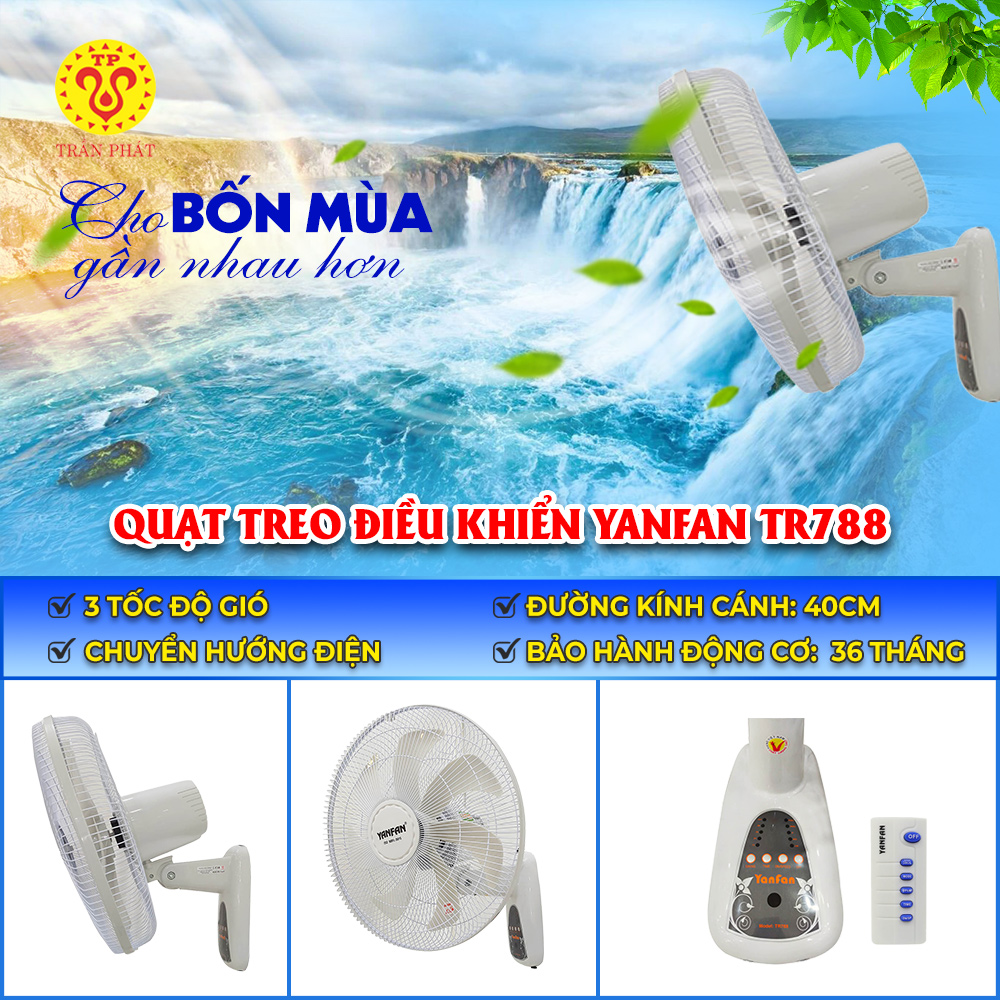 READ MORE: THE CHARACTERISTICS OF BELLOW FAN IN CREATING CLEAN AIR
The
wall fan and its benefits in material spaces
are well shown. Because of what this kind of product brings to our lives. What are you waiting for without contacting
Tran Phat
to immediately own a quality electric fan product.
Hotline: 028.6269.5792.