Smart fans are electric fans that are designed with beautiful designs. Not only that, they are also integrated with many useful features. From there bring many useful things to life. Let's learn about this product line through

types of intelligent fans and their features

below.
1. About smart fan
A smart
fan
is an electronic device used to generate air flow and generate cool air. Smart fans integrate smart technology and features to improve user experience. Smart fans and their features are very useful to users. Therefore, this product line is widely used in life.
2. Types of intelligent fans and their features
As mentioned above, smart fans are integrated with many useful features. As a result, users have a really enjoyable experience. Smart fans also come in many different types.
2.1. Smart fans
The most commonly used smart fans today include:
2.1.1. Smart fan remote control
The remote control
fan
is an electric fan that is integrated with a remote control. Thanks to this remote, users do not need to get close to the fan and can still adjust the desired functions. The types of remote control fans are widely used such as: remote control hanging fan, remote control standing fan….
2.1.2. Smart fan with Wi-Fi connection
This is a smart fan design, this type of fan allows wifi connection to the internet in the house. Therefore, no matter where you are, you can change all the functions of the fan. You can set up the calibration mode on your phone, computer… and adjust the fan when you don't need it.
2.1.3. Smart fan with built-in artificial intelligence (AI)
Electric fan with integrated artificial intelligence (AI) is a smart fan product line. This fan is equipped with AI technologies and algorithms to improve performance and user experience. The AI in the smart
fan
helps it understand and intelligently interact with the user. Learn from personal habits and priorities. And automatically adjust to meet needs and create an optimal working environment.
3. Smart fan features
Smart fans and their features bring great convenience to users. What are those features?
3.1. Ability to adjust wind speed, wind direction, etc.
Smart fan allows users to adjust the fan's wind speed to different levels. From weak mode to strong mode. In addition, users can also adjust the wind direction of the fan. Allows airflow to be blown in a specific direction. Some smart fans also have additional features such as: Nature mode, cool wind mode, sleep mode, which enhances the user experience.
3.2. Schedule activities by time and day of the week
Smart fan allows users to schedule fan operation according to time and day of the week. Users can set the fan on/off time automatically. Help save energy and create a comfortable working or resting environment. For example, you can set the fan to automatically turn on in the morning and turn off at night. Or set up another schedule that fits your personal routine and daily schedule.
By controlling wind speed, wind direction and scheduling activities. Smart fans bring convenience and flexibility to users. You can customize the fan to your needs and adapt it to different times of the day and week. This saves energy, providing a comfortable work or rest environment. At the same time create an optimal user experience.
So with smart
fans
and their features, you can be proactive in using the fan. Especially with the fan line with wifi connection and the fan with built-in AI artificial intelligence. You can control the fan as desired through another mobile device. This way, if you go to work and forget to turn off the fan, you can easily turn it off at the transport company to avoid wasting electricity.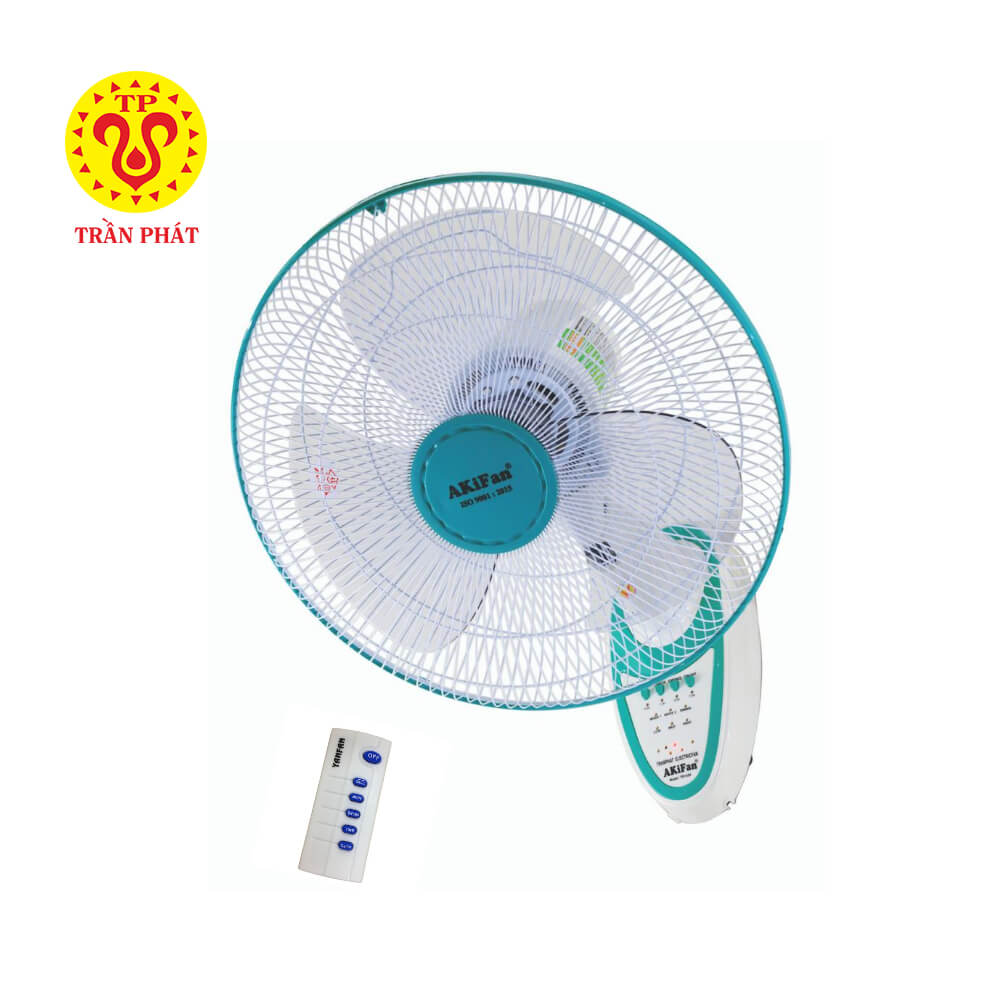 It can be said that a smart
fan
is a very useful household electrical appliance in our lives. The
types of intelligent fans and their features
are well understood here. There is something to buy a quality fan product that is suitable for the needs of use. Customers should contact
Tran Phat's
customer care department –
Hotline: 028.6269.5792
.