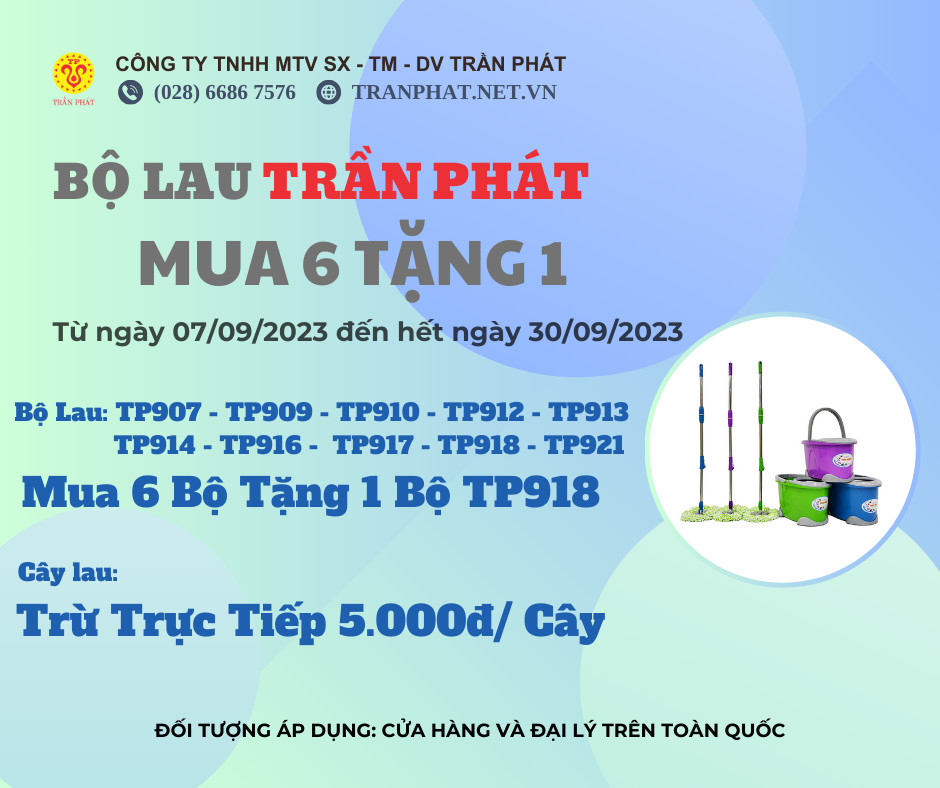 Dear Valued Customers
Tran Phat Company sincerely appreciates the trust and support of our valued customers throughout the past period. Today, we are pleased to offer our valued customers the Tran Phat Ceiling Fan promotion program – BUY 6 GET 1 FREE as follows:
TIMEFRAME: From September 7, 2023, to September 30, 2023.
PROMOTION DETAILS: Tran Phat Ceiling Fan: Applicable to the following product codes: TP907 – TP909 – TP910 – TP912 – TP913 – TP914 – TP916 – TP917 – TP918 – TP921. Buy 6 Sets and Get 1 Free Stainless Steel TP918 Ceiling Fan.Tran Phat Broomsticks: Applicable to all broomstick models. Get a Direct Discount of 5,000 VND per Broomstick.
ELIGIBLE CUSTOMERS: Stores and Distributors nationwide.
Please note:
This promotion program is applicable for cash payments only.
This program supersedes any previous programs (if applicable).
Any remaining balance or insufficient quantity for the program will be canceled and cannot be carried over to another order.
Once again, we sincerely appreciate the trust and support of our valued customers.
Best Regards, TRAN PHAT CO., LTD Director: TRINH HUE KHANH